COR-TEN outdoor planters use the COR-TEN steel as the raw material at some parts of planter's building, modern, tools and accessories to dress up the planters. Such as planter box, wall planters, garden modern, planter stands, porch, watering cans, stakes, terrace, entryway, patio planters and so on. Which not only economic, great low cost, durable and no need maintenance. But also make your planter looks fresh, artistic, Bright, vibrant and sunshine etc. Designed which you want the effect.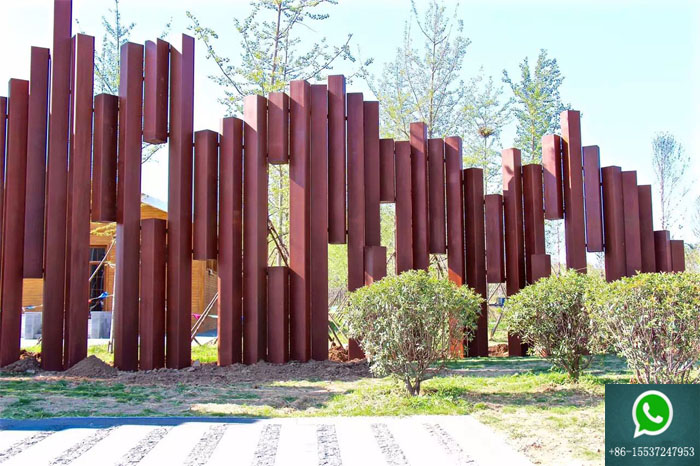 corten outdoor planters
Why the COR-TEN outdoor planters is economic, durable, great low cost and no need maintenance?



1.COR-TEN outdoor planters economic and durable:
First we check the raw material, our factory as the COR-TEN steel supplier, very known the COR-TEN's characteristic:

1). Higher toughness and yield strength made the cor-ten steel easy to bending, graving, welding to make the model with high deformation.
2). Higher weather resistant: You never mind wind & rain weather, damp, sandwind environment, etc. Wich no problem for hundred of years.
3). Sulfuric acid dew point corrosion resistant: If your ourdoor planter's environment is special, like near the ocean, power plant, often rains acid rain. We can choose sulfuric acid dew point corrosion resistant CORTEN Steel to protect your outdoor planters.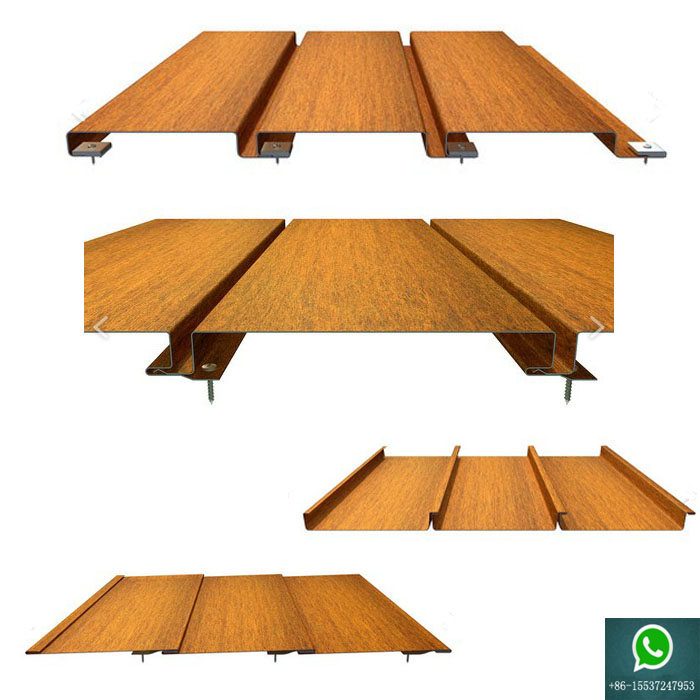 2.COR-TEN outdoor planters with great low cost: USD/Ton
| | | | | | | |
| --- | --- | --- | --- | --- | --- | --- |
| Type | Raw material cost | galvanizated or painting | Processed | Maintenance | Cost of Time &energy | Total |
| MS Steel plate | 650 | 350 | 350 | 200 | 100 | 1650 |
| Wood | 350 | 350 | 350 | 400 | 200 | 1650 |
| COR-TEN steel | 850 | - | 350 | - | - | 1200 |
Here we can checked even if the COR-TEN steel raw material cost is higher other material, but it save much of your time, energy and Maintenance cost. Making your life easier and better.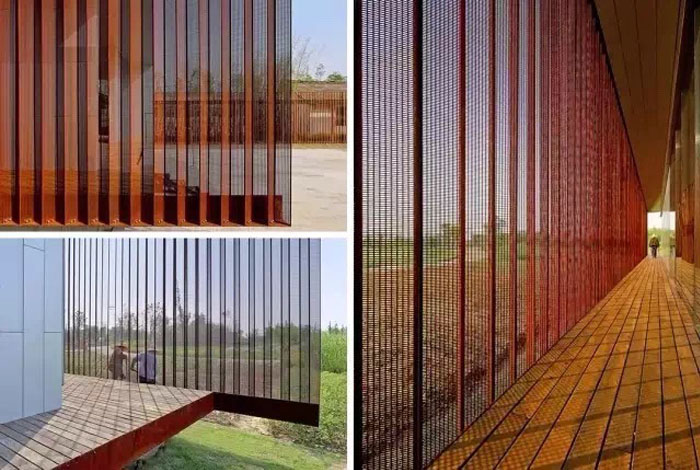 3.No need maintenance of COR-TEN outdoor planters:
As we saw most of the planter should painting again, repair, replace after some time. That because the raw materials are subject to natural disasters, then decay, damaged, breaked etc. And Human factor like scratched, break off, trampling deformation etc. But our factory make the COR-TEN outdoor planters can be easy to resist these risks. That because we offer the COR-TEN with stronger body, higher toughness, best weather resistant, and bigger plasticity. Also with our company's powerful COR-TEN surface treatment capability, Excellent welding, bending, graving process technology.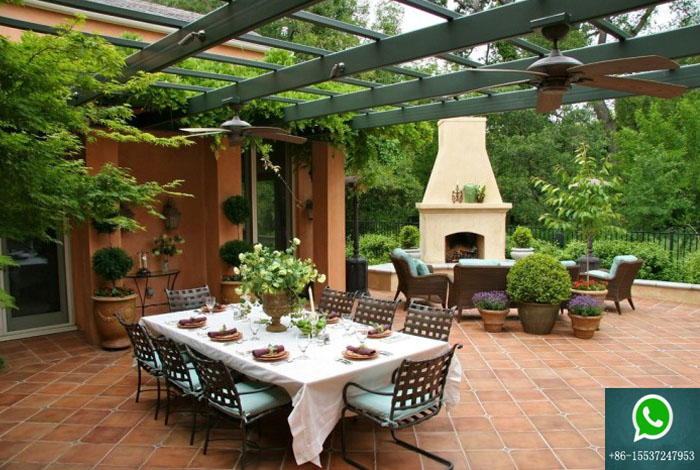 Where can we used the COR-TEN outdoor planters?
Overall, including wall planter, fence screening, modern weathering steel outdoor planters and modern outdoor pots.A planter great design sense, which can be created a visual effect that make people bright to the eye. It can be concise, fashionable, delicate, simple and vivid, depending on the kind of effect you want. Follow is the effect:
1.Wall planter of COR-TEN outdoor planters
COR-TEN wall planter used at whole wall like copper planter





2. Fence screening of COR-TEN outdoor planters




3.modern outdoor planters




4.modern outdoor pots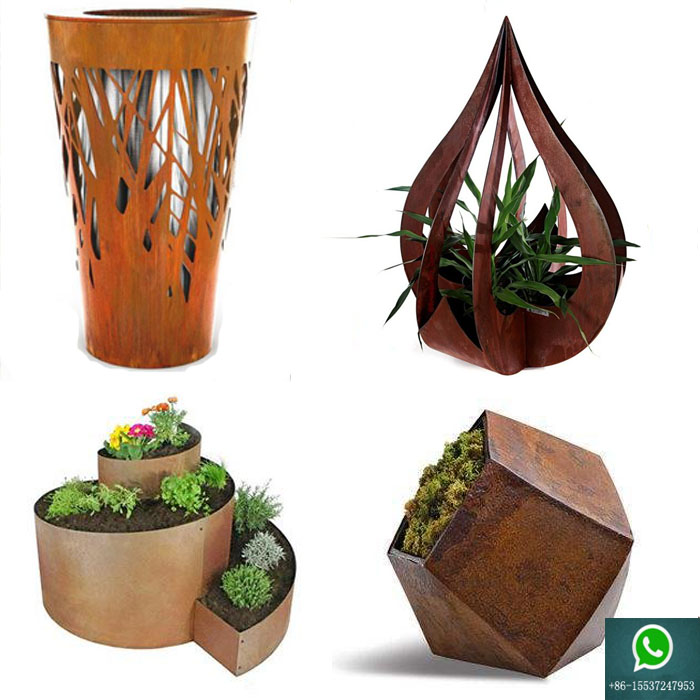 metal plant pots of corten planter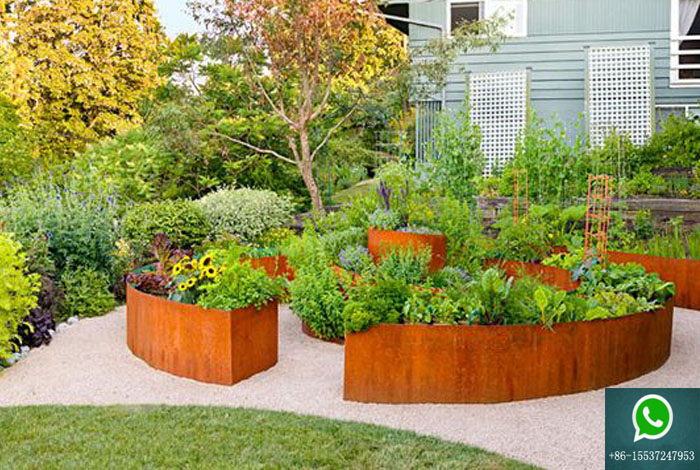 giant plant pots of corten planter
Any other COR-TEN outdoor planters information you want to know, please feel free to contact us by email: julialiu78@163.com.
Get Free Programme and Budget About COR-TEN outdoor planters