Cor-ten steel cladding facade mean installation of surface-treated cor-ten steel on the facade of building by the frame welded or hook system ways. Because Cor-ten steel cladding is very consistent with the principle of authenticity of artistic expression, therefore, it is more and more popular with architects.

corten steel cladding shape
Why use the cor-ten steel as the cladding facade?
The First reason, cor-ten steel is a kind of low alloy high strength steel with some alloying elements and good corrosive properties.
The weathering and anti-corrosion property of Corten-A is 5~8 times as high as common steel. At the same time, Cu, P and other trace elements enrichment of Cor-ten steel form a layer of dense amorphous rust layer of tissue. This tissue could prevent further corrosion of steel to some extent.

MS plate rusted Corten steel rust color
The Second reason, The rust layer will become stable.
Forming chocolate color on the cor-ten surface, very solid with the matrix to prevent further corrosion of the base metal. And the cor-ten steel cladding color of rust will undergo a series of change processes from light yellow, orange red, rust red, bronzing and dark bronzing to record history. Which is most of architectural designer want to acquired design idea to express the feeling of longer history and leaving the trace of history. Like Australian museum, Memorial tower in Sapporo, etc.

history of corten steel color changed
The third reason, The cor-ten steel cladding facade surface color can be customized to much colors which you want by man-made.
That mean architectural designer can choose the building cladding of facade color according the used of construction, surrounding environment, Architectural style etc. Like if want to express freshly and lively feeling, then I think the light yellow colour of cor-ten effect can help you. If want to show solemnity and calmnity, the dark bronzing is a better choose. Also can mix and match to achieve the desired effect.

cor ten steel surface pretreatment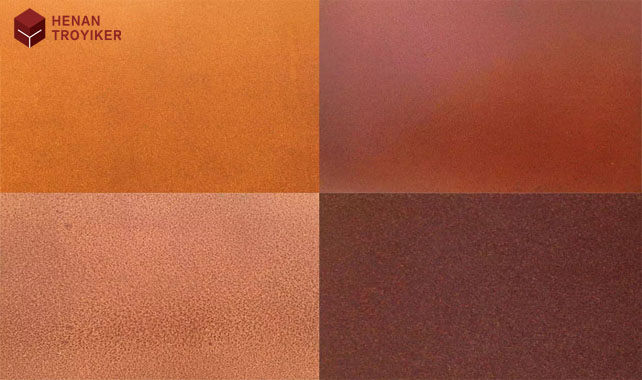 different corten steel surface treatment colour
The fourth reason, cor-ten steel cladding facade is easy to express the shape of the facade:
that any size can cut by laser cutter with high-accuracy. Also High toughness of cor-ten steel can be made most of the shapes to realized the good idea of the constructor. And can achieve high-precision carving into drawing, image, characters... Like the PALAZZO DI VIGONOVO "CAMPIELLO" – CORTEN APARTMENTS which is made by the sculptor George Mirani who carves letters on the surface of Cor-ten steel cladding for facade, the carefully selected rich character and symbols make the surface extremely rich in content, while achieving aesthetic and cultural harmony.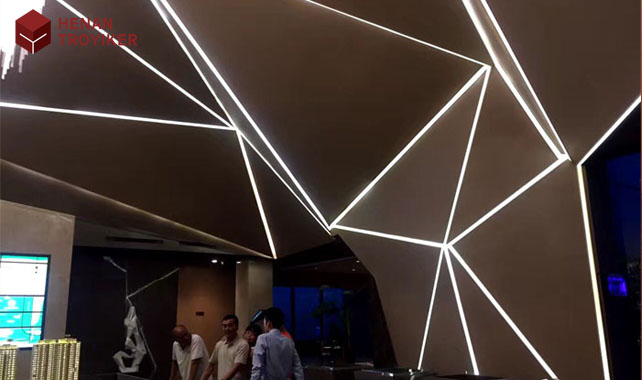 Shape of corten steel cladding facade
Manifestation of cor-ten steel cladding facade
1.Smooth appearance, splicing like bricks, but no the bulky feeling of the brick, Cor-ten sell sheet thickness is very thin, at 3mm around. The outline is Smooth, clean and neat like biulding's own plane.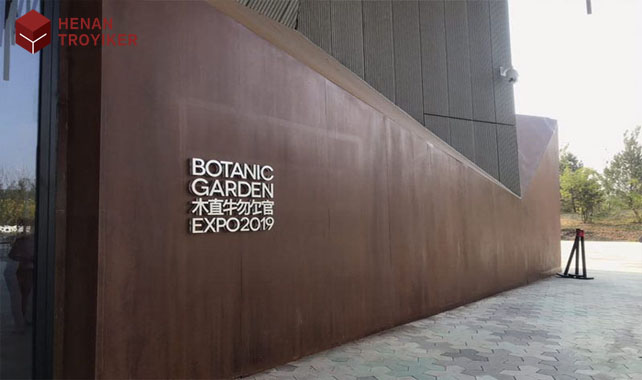 Smooth corten effect cladding of facade
2.cor-ten steel cladding facade design reinforces the sense of suspension, strength, space and natural landscape, strewn at random and coordination of architecture.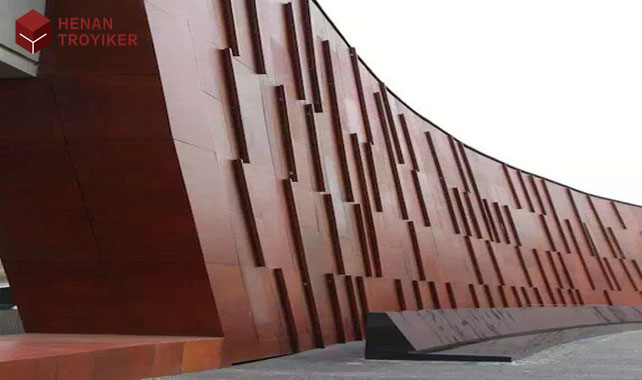 corten wall art sculpture cladding facade
3.Hollow-out Carving Art of Cor-ten steel cladding facade which make the whole building elegant as a powm, gentle and reserved, if still cooperate with decorative lamp, that integrating classical, succinct and rich as an organic whole, beauty you can't imagine.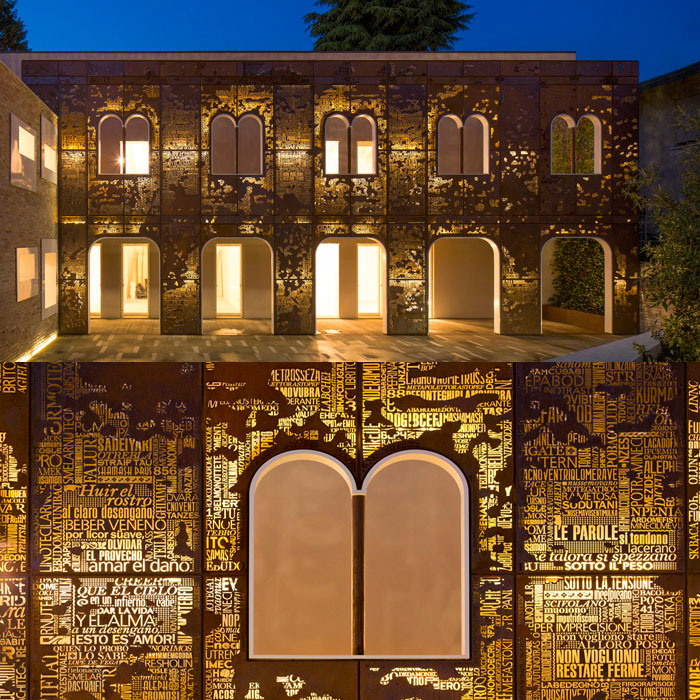 architectural metals corten for apartment
Any other information you want to know, pls contact us by email: julialiu78@163.com or WhatsApp: +8615537247953
Get Free Programme and Budget About Cor-ten steel cladding facade