Corten Steel Price Per Square Foot For cover Siding according to the different requirement of customers, the price is not same. It can be roughly divided into the following situations: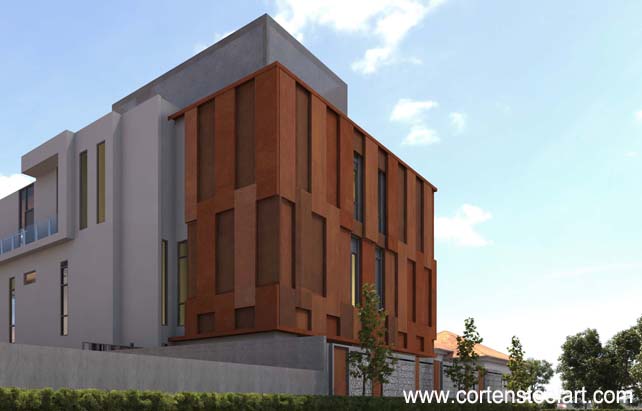 corten steel cover siding facade

1.Raw material of corten steel, no any processing of corten steel surface and no any cutting size, just keep original stock size:
This kind of corten steel price per square foot is cheapest. Per Panel when you get, you can process them arbitrarily. Noted that to choose the corten steel raw material according to your use environment. Like if your environment belong tropical rainforest climate, better you choose the high weather resistance corten steel. Or with acidic, then better choose sulfuric acid dew point corrosion corten steel, like 09CrCuSb.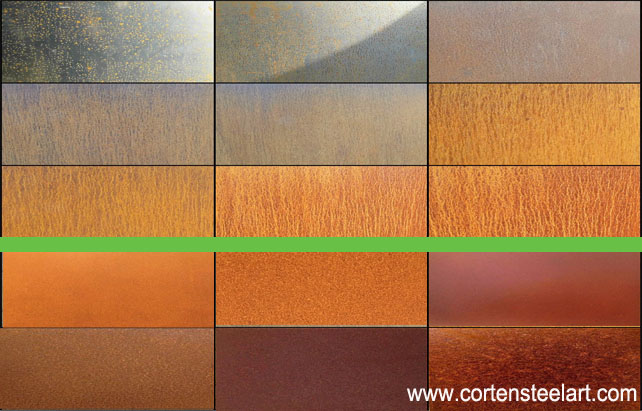 corten raw material changing process
2.Processed the corten steel to cover siding with frame:
This semi-finished product per square foot price will add a part of processing cost. That because this procedure is accompanied by cutting, bending, welding, grinding, Turning... After that, end user just need weld or hook them one by one at the main framework of building facade.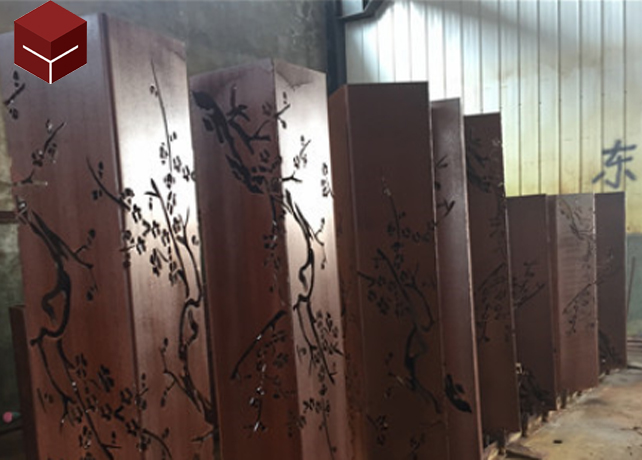 processed corten steel
3.Rusting treatment of corten steel surface:
In order to solve the uneven rust color under the condition of natural, and 6-9month longer time waiting the rust colour formation. Troyiker company created the technology of promoting rust color formation in corten surface by german technology. Which can be achievable the results of getting the rust color by 7days with uniform. Rusting treatment Price at 10-15usd per square meter, also should make corresponding adjustment according to the actual needs of customers.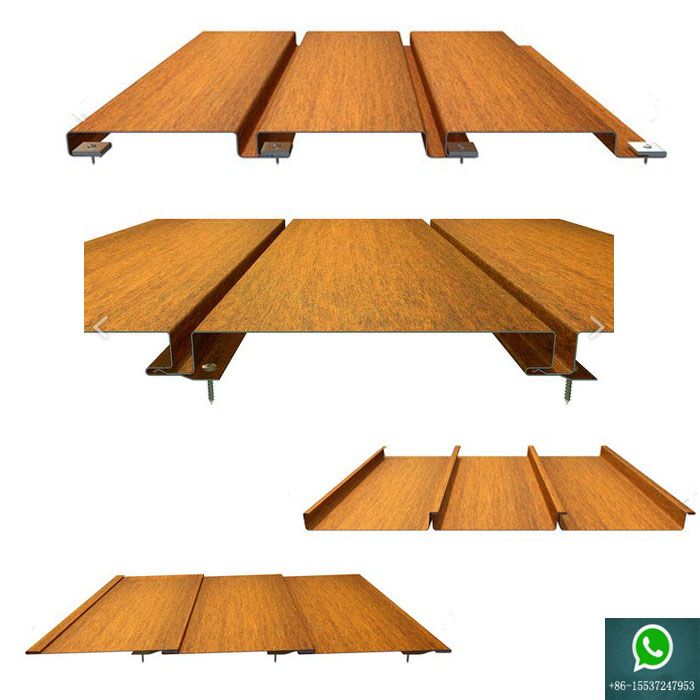 Rust color of corten steel

4.Stabling rust colour of corten steel surface:
solving the questions of rust slag shedding and rust mark after raining. Also some users don't like the corten surface color always changed. They want to one fixed rust color. Troyiker factory invented rust color protective film which not only preventing rust slag fall off, no rust mark at surface when raining, but also can stable the rust color which then end user want. Stabling rust color process price at 12-18usd per square naturally. Also checking client's detail requirement.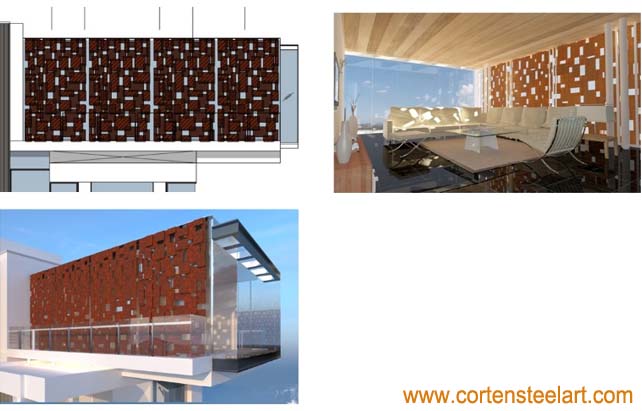 stable rust color of corten steel
Any else? Please contact Troyiker by any time. Welcome.
Get Free Programme and Budget About Corten Steel Price Per Square Foot For cover Siding