Creating Corten steel effect , we can divide it into three categories of color, shape and pattern according to the different forms of expression. Next, let's we check one by one: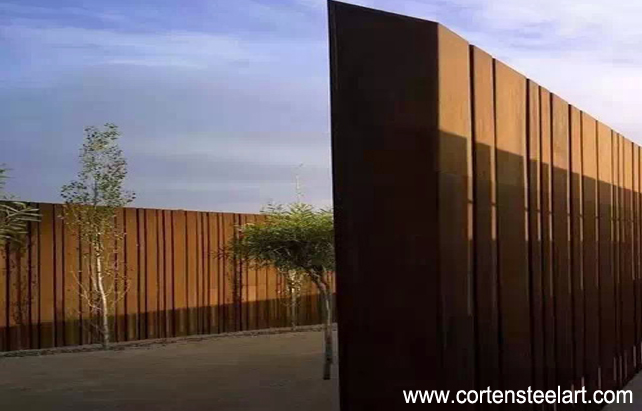 corten steel wall effect
How to create Corten steel colour effect:

For colour effect: we can roughly be divided into light yellow, Orange red, Rust red, Brown red, Dark red brown, then we check how to get them?

The corten steel light yellow color effect can be formed by 6-9month normally, Here some clients want to get it quickly, so for meet our customers's requirement, our company invented one kind of corten steel surface treat ways which can short the time and keep the time within one week, and don't worry, this way not damage the corten steel surface and inside quality. Our factory's way just speed up the process of rust by physical mode.

The orange red color of corten steel effect can be get also need longer time normally, orange red color is changed gradually from light yellow. Mybe need half of one year naturally. If you want to get this color as faster, our company can keep the time within 7days use the same way by above.

Others color also is same effect and the darker the color, the longer time takes.

And As time goes on, the color has been deepening and changing from light yellow to dark red brown. you can't control the colour effect naturally. But here some clients want the fixed color, like light yellow all the time. To solve this problem, Troyiker researched and developed one way of fixed the surface colour which won't destroy any raw material performance and surface quality, also it plays protective and maintenance corten steel surface function. And preventing rust stains fall off,no rust water pollutes environment when raining or humid climate.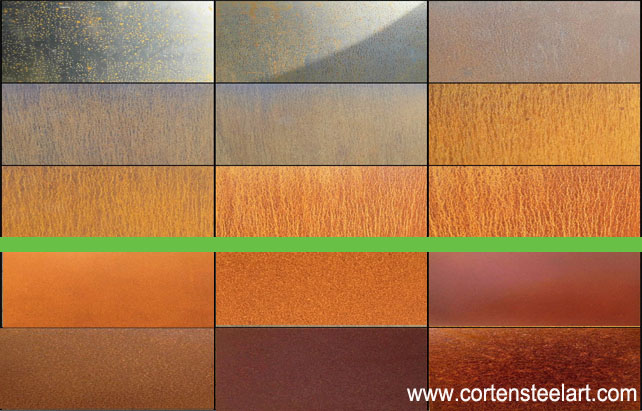 Corten steel colour feature
How to create Corten steel shape effect:



Most kind of shape can be created by Corten steel, that because the corten steel raw materials with best ductility, tenacity, easy welding, good formability and high temperature creep resistance. So when we want to create one corten steel shape effect, we can use cutting, welding, bending, rolling, carving, drilling, welding...ways. I think the corten steel effect of shape is only unexprected, not impossible to create.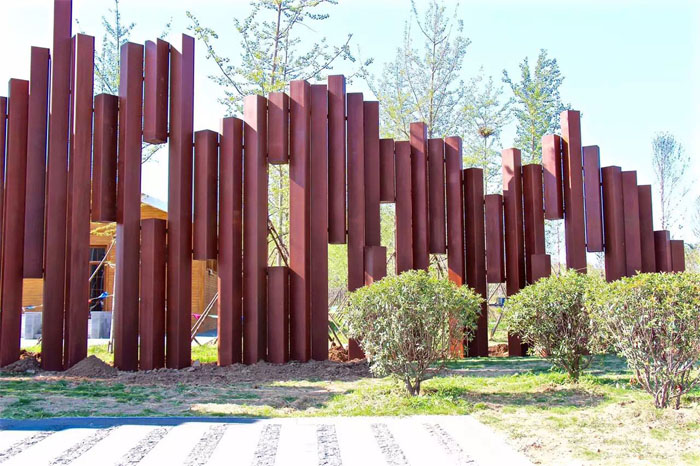 Corten metal sculpture wall art
How to create corten steel pattern effect:



Now Troyiker factory created the corten steel pattern effect by surface texture pattern and carved any kind of pattern, like flower, Animal, plant, scenery, model and so on.To create the corten steel pattern effect, first checking the surrounding environment and feeling which kind of sense you want to express. Then we describe which kind of texture is better for you? Next, we create some corten steel pattern texture samples to let you choose. Until you satisfied. Last, we large-lot production.Creating Corten steel carved pattern effect:

Same corten steel texture pattern way to created one type pattern by carved which you like, then start to production, let's checking some effect as follow: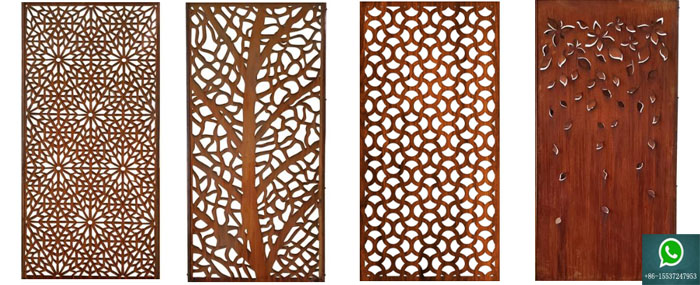 texture corten modern outdoor planters screening
Any else, please contact Troyiker by www.cortensteelart.com, Email: julialiu78@163.com, WhatsApp: +86 15537247953
Get Free Programme and Budget About How to create corten steel effect?